Other Archival Fonds
Other Archival Fonds
Researchers
The FMSH Library gathers archival fonds donated by researchers, regardless of whether these researchers were connected with the Fondation. Archival documents may be one component of a fonds including also books, periodicals, etc., which are then added to the Library's print collections.
To date, ten fonds have been donated to the Library:
Monique Morazé (Indian Studies)
Charles Morazé (History)
Georges Haupt (Social History)
Mattei Dogan (Political Sociology)
Annie Duchesne (History)
Geneviève Guitel (History of Science)
Maurice Aymard (History)
Georges-Théodule Guilbaud (Mathematics applied to SHS)
Robert Bonnaud (History)
Serge Moscovici (Social Psychology)
Colette Capitan (Sociology)
Pierre Ansart (Sociology, Political Psychology)
Michèle Ansart-Dourlen (Political Psychology)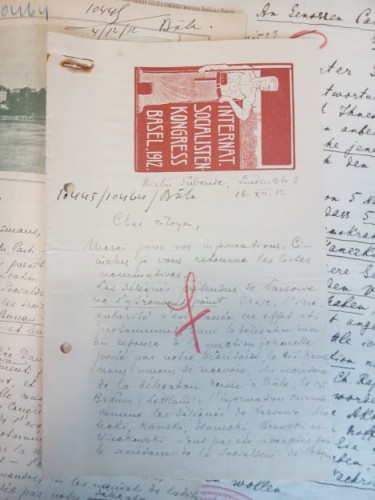 Associations
Some associations active within the scope of SHS research have given their archives to the Fondation. Likewise, the fonds of certain defunct associations were brought together at 54 boulevard Raspail in 2010:
European Network of Work and Organisational Psychologists (ENOP)
Association France Union Indienne (AFUI)
International Center for the Coordination of Research on Self-Management (CICRA)
Université de l'Europe
Notable individuals
The fonds Marguerite-Pichon Landry, secretary to the Conseil National des Femmes from 1932 to 1952, was entrusted to the Library in 2012.