Archival holdings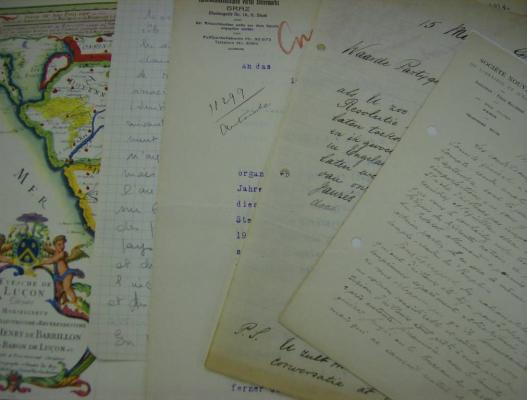 The historical archives of Fondation Maison des sciences de l'homme are kept and managed within the Library. These archives come from administrative records, international cooperation programmes, international cooperation programmes, thematic research programmes, etc. Researchers' archives are also represented.
Overall, these archival fonds represent a portion of the Fondation's memory. Since the 1960s, the Fondation has managed a platform for international cooperation that it makes available to researchers and academics, both from France and internationally. Hence these fonds mainly make it possible to study international networks as part of a policy of scientific and logistical support for research. In this respect, these archives represent a trace of the history of SHS scientific research and the "golden age" of French SHS.
Going forward, these fonds will be expanded with the addition of researchers' fonds and the archives of other institutions connected with SHS research.
The collection status is available in Nabû and is frequently updated.
If your have any further questions please contact the Archives Service of the Library.